[vc_row full_width="stretch_row" css=".vc_custom_1453307089734{margin-top: 0px !important;border-top-width: 0px !important;padding-top: 25px !important;padding-bottom: 25px !important;background-color: #363636 !important;}"][vc_column][vc_column_text]
[/vc_column_text][/vc_column][/vc_row][vc_row full_width="stretch_row"][vc_column width="1/6″][/vc_column][vc_column width="2/3″][vc_column_text]
13. Međunarodni kongres HDMSARIST
[/vc_column_text][/vc_column][/vc_row][vc_row][vc_column][titleblock css_animation="bounce" usedecor="true"][/titleblock][/vc_column][/vc_row][vc_row][vc_column width="1/4″][/vc_column][vc_column width="1/2″][vc_column_text]
Welcome to the Congress Website!
Dear Colleagues,
We are delighted to welcome you on behalf of the Croatian Society of Anesthetics, Reanimation, Intensive Care and Transfusions to our 13th International Congress held on 16-19 April 2020 in Solaris Hotels in Šibenik.
On this website you can find all the information related to the congress, registration, abstracts and accommodation. The congress is attended by respected lecturers, excellent presentations and workshops and a well-prepared organizational team that will provide an exceptional professional and social event. We hope you will also apply to this already traditional congress.
Kindest regards.
Adriano Friganović, B.Sc. honey. techn.
President of HDMARIST
[/vc_column_text][vc_separator][/vc_column][vc_column width="1/4″][/vc_column][/vc_row][vc_row][vc_column][titleblock css_animation="bounce" usedecor="true"][/titleblock][/vc_column][/vc_row][vc_row css=".vc_custom_1437738509306{padding-left: 75px !important;}"][vc_column width="1/3″ css=".vc_custom_1437738693177{margin-top: -50px !important;margin-right: -32px !important;}"][box_contact icon="icon-pointer" css_animation="bounceInLeft"]Kišpatićeva 12
10 000 Zagreb[/box_contact][/vc_column][vc_column width="1/3″ css=".vc_custom_1437738697221{margin-top: -50px !important;}"][box_contact type="pixelegant" icon_pixelegant="icon_phone" css_animation="bounceInUp"]091/3344 777
01/2367-080[/box_contact][/vc_column][vc_column width="1/3″ css=".vc_custom_1437738701708{margin-top: -50px !important;margin-left: -32px !important;}"][box_contact icon="icon-envelope-open" css_animation="bounceInRight"]info@hdmsarist.hr
www.hdmsarist.hr[/box_contact][/vc_column][/vc_row][vc_row][vc_column][vc_column_text]
[/vc_column_text][/vc_column][/vc_row][vc_row css=".vc_custom_1449495778943{padding-bottom: 70px !important;}"][vc_column][vc_column_text]
Sponzori
[/vc_column_text][/vc_column][/vc_row][vc_row css=".vc_custom_1449495778943{padding-bottom: 70px !important;}"][vc_column width="4/12″][vc_column_text]

[/vc_column_text][/vc_column][vc_column width="1/12″][/vc_column][vc_column width="3/12″][vc_column_text]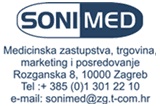 [/vc_column_text][/vc_column][vc_column width="4/12″][vc_column_text]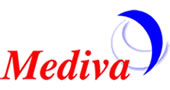 [/vc_column_text][/vc_column][/vc_row]